Review of the Engaging Citizen Science Conference, Aarhus 25-26 April 2022: "Engaging communities in citizen science"
Journal of Science Communication, vol. 21, issue 5, 2022, article by Cathrine Winther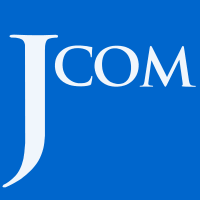 Abstract
How can citizen science (CS) be engaging? What does engagement entail? Who needs to be engaged? What are the challenges and opportunities of engagement in CS? After two years of lockdown and isolation, these were some of the questions debated by engaged researchers, students, and practitioners at the 'Engaging Citizen Science Conference 2022', (CitSci2022), held April 25th–26th at Aarhus University, Denmark. The conference aimed to showcase and share knowledge, ideas, and innovations on engaging citizens in scientific processes to secure the field of citizen science to thrive and expand. Nearly 250 participants, mainly from Europe, participated in an extensive programme with various session formats that provided an interactive and inspirational space for presenting and negotiating experiences, challenges, and enthusiasm for CS. This review presents highlights from the event and some reflections from the reviewer, including thoughts on what engagement means, and concluding with focus points that practitioners, researchers, and students may consider when engaging citizens in science and organizing similar events in future.