Symposia organized by Gitte Kragh (with Muki Haklay, Claudia Iasillo, Maxson Anyolitho, Caren Cooper): "What transformation is needed for research institutes to support citizen science?"
C*Sci 2023 Conference, May 22-26, Arizona State University, USA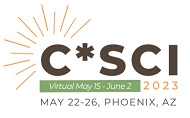 The symposium is using the insights from two European projects: They are TIME4CS and INCENTIVE.
The TIME4CS project focuses on assisting the organisational transformation that is needed to support citizen and community science in research institutions. The project, which is funded by the European Union, is focusing on understanding the factors that can assist such a transformation of research-performing organisations (RPOs - universities, research institutes etc.). It is doing so by identifying four areas of activities: Research; Education and Awareness; Support resources and Infrastructure; and Policy and Assessment. It is working with three RPOs that have established a support function for citizen science (UCL, University of Zurich and ETH Zurich, and Aarhus University), it then works with four other RPOs (Kaunas Technical University, Lithuania; Centre for Genomic Regulation, Spain; University Hospital of San Rafaelle, Italy; Tyndall National Institute, Ireland) to support their transformation through a range of activities and development of roadmaps. In addition, the project researched nearly 40 other RPOs and their support for citizen science (see https://time4citizenscience.wordpress.com/).
The INCENTIVE project aims to demonstrate the potential of citizen science through the co-creation, establishment and assessment of Citizen Science Hubs in four EU Universities: University of Twente, Autonomous University of Barcelona, Aristotle University of Thessaloniki, and Vilnius Gediminas Technical University. By doing so, the project, also funded by the European Union, accelerates the transition of these institutions to more inclusive, open and democratic innovation and scientific governance, under the principles of Responsible Research and Innovation. The project seeks to deliver a legacy to European and international research institutes on how to create and operate their own Hub with the aim to secure a sustainable future
The symposium is using a mix of fishbowl and workshop format, so there are opportunities to talk and share, allowing us to carry out three parts:
In the first part (30 minutes), we will share the experience of the RPOs with established support – what can we learn from their success, when taking into account their unique trajectories? This will be structured by opening statement of 2 min from the first circle of fishbowl participants (5 people, with representation of Europe, US, South America & Africa) and a set of questions to develop the conversation. That will allow about 3-4 cycles of questions (Muki Facilitator).
In the second part (40 minutes), our Community Exchange, we invite stakeholders working with and in research institutions to co-develop a resource to enable institutional change to support long-term acceptance and embedding of citizen and community science practices within research institutions (e.g., universities, governmental or charitable research institutions). Many practitioners face similar institutional barriers and in some instances solutions have been found and can be shared. The finished resource will be freely available and shared widely, including on EU-citizen.science and through a free webinar (Gitte facilitator).
In the third part (20 minutes), we will have a session with implementers – those RPOs that are currently establishing support activities. This should prompt participants who are at early stages to share their experience and current developments. We aim to help in the establishment of connections and mutual support that can enhance the integration of citizen and community science in RPOs. The session will follow the similar structure of part 1 (Claudia facilitator).